INITIATE. INNOVATE. INSTIGATE
Who we are
GCS took its launch from its Chicago office in 2004 providing BPO services to clients in the state. Another office was established soon after in Orlando to cater to the increasing demand for our services. In a very short time the coverage expanded to the entire country with services ranging from security & surveillance to state of the art Call center applications and Telco grade IP-PBX and messaging solutions.

With the increasing demand for related services in Pakistan given the nature of security conditions of the country, it was deemed necessary to expand our foot-print to Pakistan in 2007, and the initiation with one of our flagship project Citywide Surveillance - Karachi.

Over the coming years GCS has become known as a leading provider of ICT Integrations, Diverse Technology Solutions and Services in Pakistan. Our goal is to help our clients stay ahead of the curve and stay competitive in today's fast-paced, digital world.

We offer a range of services, including and not limited to security and surveillance solutions, data center solutions, enterprise applications, virtualization solutions, smart city solutions, AI solutions, and infrastructure services. With a team of highly-skilled and experienced technical resources (specialized in their respective domains), we are equipped to handle any challenge that comes our way.

We understand the importance of security and that is why we offer comprehensive security solutions to protect our clients' assets and information. Our data center solutions are designed to provide reliable and efficient storage and processing of critical data, while our virtualization solutions help businesses optimize their IT resources.

We are also at the forefront of developing and implementing smart city solutions, using cutting-edge technology to improve the quality of life for citizens and enhance the efficiency of city operations. Our AI solutions help businesses automate complex processes, freeing up time and resources to focus on core business functions.

In addition, we provide comprehensive infrastructure services to help our clients maintain and optimize their IT systems. Whether it's building a new network, expanding an existing one, or optimizing existing systems, we are here to help.

At GCS, we are committed to delivering the highest quality of service and support to our clients. Our team of experts is dedicated to helping our clients achieve their goals and overcome any technology-related challenges.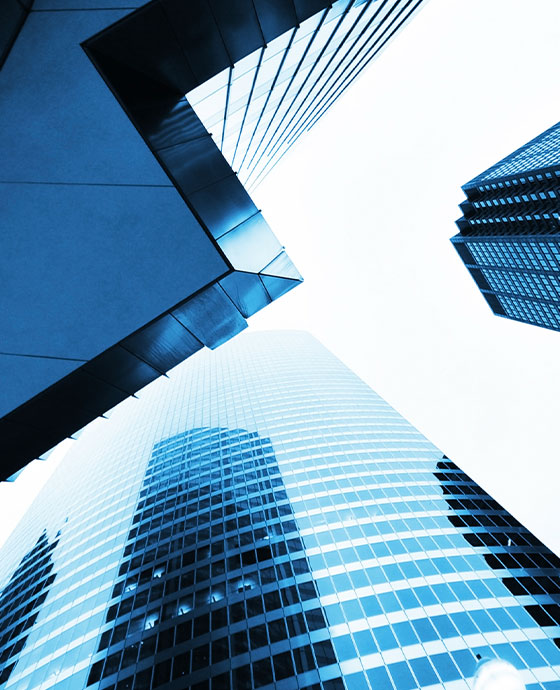 Why us
Expertise: GCS has specialized expertise and vast experience in the fields (such as: Integrations, Security & Surveillance, IoT, Smart Cities, Safe Cities, Enterprise Applications and AI), which can help you deploy the best of breed IT Solutions and resolve technical issues more effectively.

Cost-Effective: GCS offers cost-effective solutions as we have economies of scale and can pass the savings on to their clients.

High-Quality Service: GCS has the resources to provide high-quality services and support (24/7), ensuring that your technology is running smoothly and efficiently.

Security: GCS provides end-end security solutions and helps you secure your data and systems against cyber threats / Intrusions.

Peace of Mind: By outsourcing your IT needs , you can free up time and focus on other important aspects of your business, giving you peace of mind.

Up-to-date Technology: GCS stay's up-to-date with the latest technology and can help you implement it in your business.

Innovation: We are at the forefront of developing and implementing cutting-edge technology solutions, ensuring that our clients stay ahead of the curve. Our enterprise applications, smart city, AI , and virtualization solutions are a testament to our commitment to innovation.

Tailored Approach: We understand that every business is unique and that one-size-fits-all solutions don't work. Our tailored approach means that we work with you to understand your specific needs and provide customized solutions to meet those needs.

Choosing GCS as your technology partner means that you can focus on running your business while we take care of your technology needs. We are committed to delivering the highest quality of service and support and helping you achieve your goals while minimizing ROI.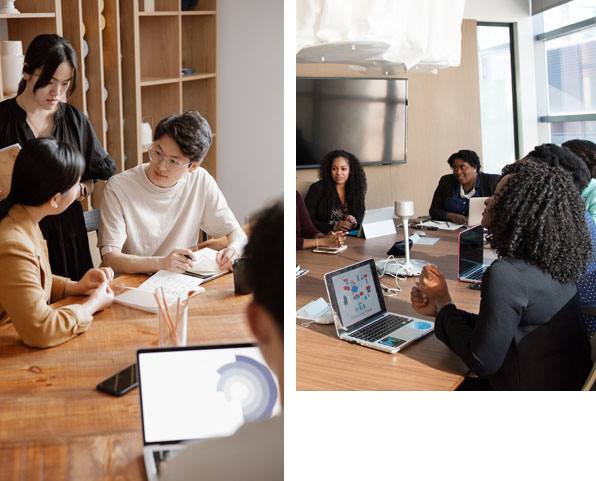 Discover the World of Automation and Innovation with GCS
Innovation is at the heart of our company's success. We will continue to push the boundaries of technology, and provide our customers with the tools they need to stay ahead in today's fast-paced business environment.
Our dedicated team of experts works tirelessly to ensure that our customers have access to the latest technology and innovative solutions. We pride ourselves on providing exceptional service and support, and we are committed to helping our clients achieve their goals.