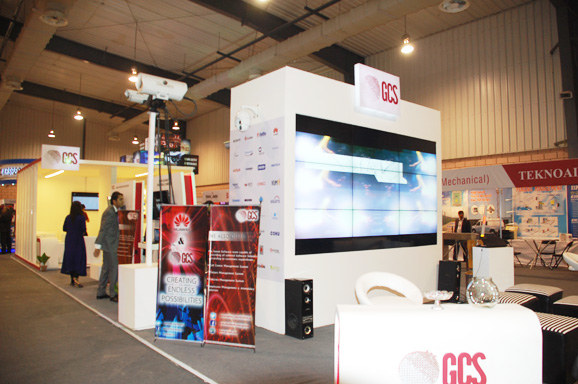 IDEAS 2014
GCS showcased different integrated solutions at the 8th International Defence Exhibition & Seminar 2014. The event is very famous globally being the prime International Exhibition of Pakistan targeted to the defence industry. Foreign delegates and higher officials from all over the world visit this exhibition to get updated on different security solutions.

We presented the diverse fields that we are operating in, CCTV solutions, Long range and thermal cameras, Access Control Solutions, Fire Alarm Solutions, Network Solutions as well as Fiber Intrusion solutions. The warm response from all the delegates and visitors to the team is quite appreciable. The presence of the higher officials helped to make this event a great success and nonetheless, the enthusiasm and positive spirit received, helped make our time together both productive and pleasurable.

This event helped the visitors to connect together with global leaders and professionals. It was a great platform where friends and partners of GCS from around the world went into an open dialogue with different officials and professionals under one roof to discuss the different fields of security products and other high end technology solutions.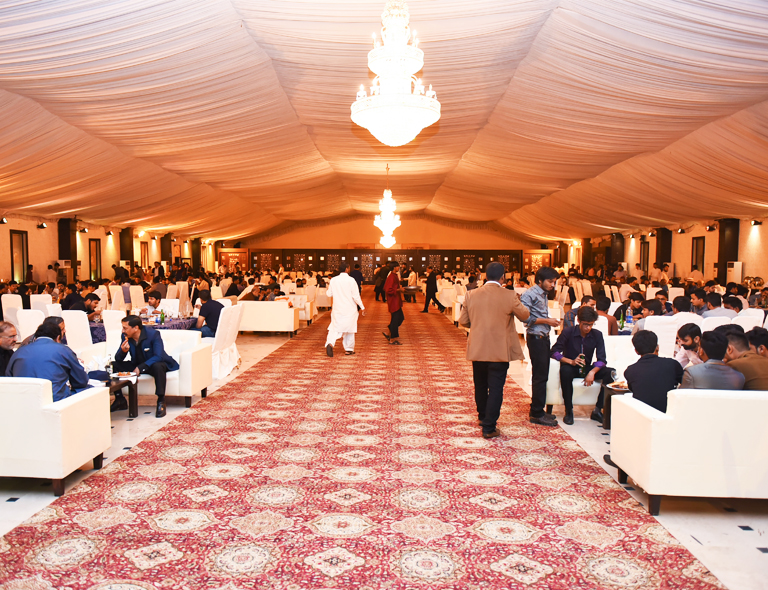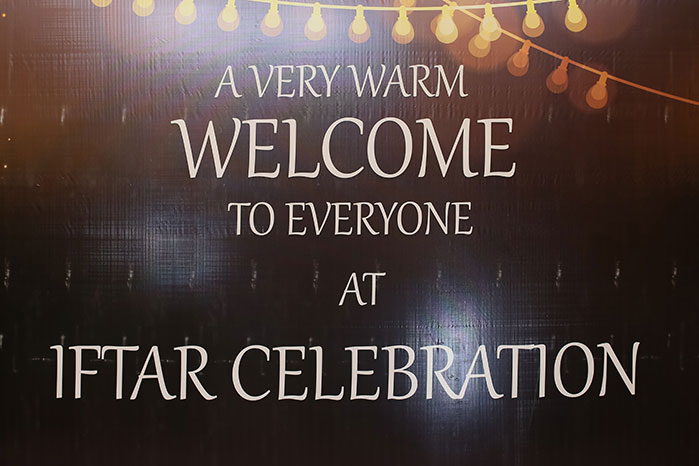 MOVENPICK HOTEL (2017)
GCS (Pvt.) Ltd. organized Iftar Celebration at Mövenpick Hotel, Karachi on Sunday, Jun 11, 2017, this was to acknowledge award our head of departments untiring efforts and team work in form of certifications. It was a festive occasion for all of us.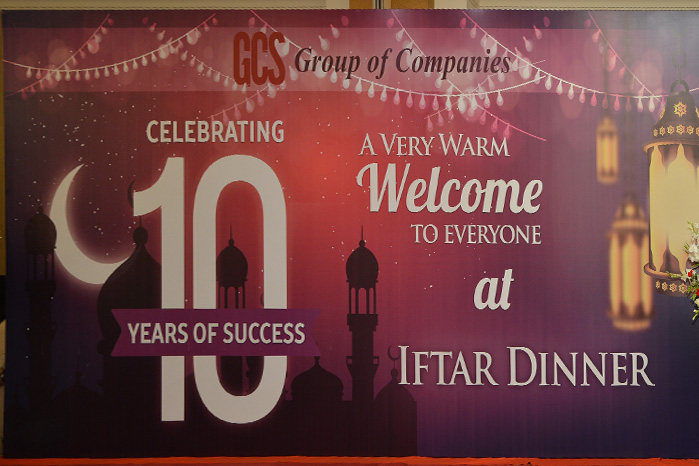 MOVENPICK HOTEL (2018)
GCS (Pvt.) Ltd. celebrated 10 years of successful completion by hosting Iftar get together at Mövenpick Hotel, Karachi on Sunday, May 27, 2018, where dignitaries, our clients/customers, valued business partners, and our employees graced the ceremony with their presence. We honored our esteemed human capital; our employees who have been a part of our journey from the very beginning. It is a matter of pride to celebrate the momentous occasion in the history of GCS (Pvt.) Ltd. group of companies, that is a decade of hard work, accomplishments and our resilient attitude towards accomplishing the challenging tasks. We are thankful to each and every one of our team members for their unconditional support throughout our journey, without whose support and contribution, this celebration was not possible.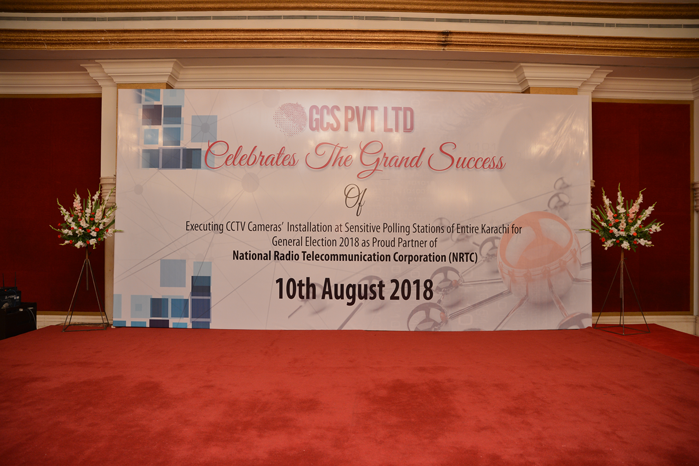 CELEBRATES THE GRAND SUCCESS (2018)
GCS (Pvt.) Ltd. celebrated the tremendous achievement of successfully executing the installation of approximately 9000 CCTV Cameras at 2246 varied sensitive locations of the entire city of Karachi, in a span of just 13 days. These efforts were made for the General Elections 2018 as proud partner of National Radio Telecommunication Corporation (NRTC).

Achieving this milestone became possible with the Grace of Allah Almighty and consistent hard work, dedication and passion of our valued team members, who went an extra mile in order to make the Monitoring of General Election a success.

We are thankful to our team and express our sincere gratitude to esteemed NRTC officials.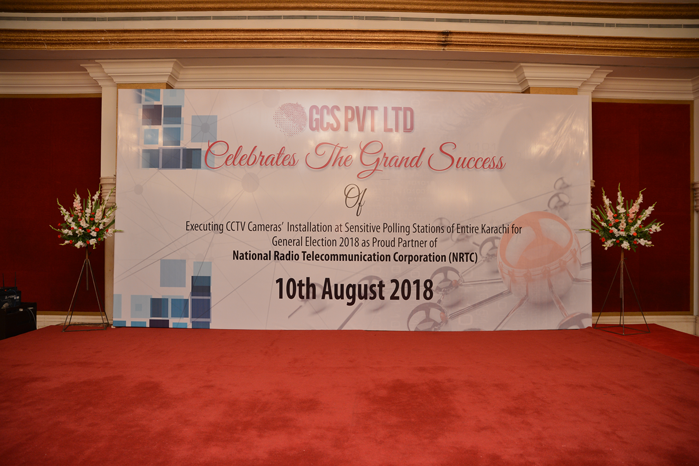 GCS INTERNAL CRICKET TOURNAMENT
GCS Proudly announces Internal Cricket Tournament in between the Group of Companies. On Day 1 the initial opening matches were played in between the six teams, two from each group. It was a lively, fun filled activity event and gave a break to the routine work schedule to all the employees as well as the Management. The match was attended by all the employees who supported their respective teams with full zeal and enthusiasm.

On the Day 2 the semifinals and the final match is to be played which is on 25th of May 2013. The trophy will be awarded to the best winning team out of the two teams.

GCS believes in creating a friendly work environment & developing great relationships in the workplace. We wish all the contestants a Best of Luck!