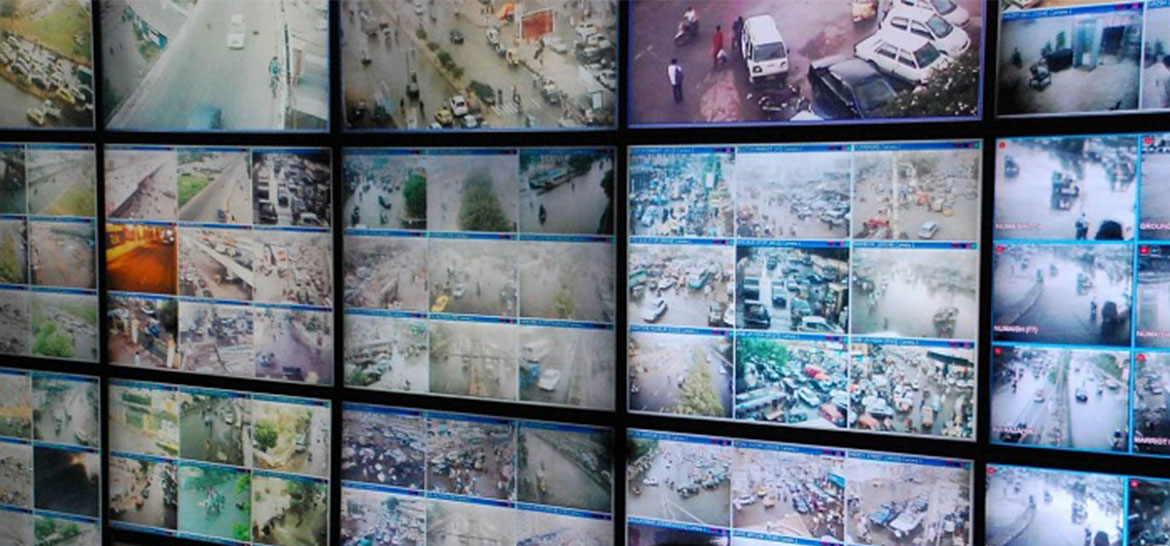 Pioneers In Delivering And Operating
Pakistan's First And The Largest Command And Control Center
The concept of developing a City-Wide Surveillance Command and Control Centre in Pakistan is exclusive to GCS Pvt. Ltd. The KMC Command & Control Center was inaugurated by the Honorable Governor of Sindh on June 15, 2008. Since that time, the project is running successfully without a single minute of downtime and completed its 6th year of operation in June 2014.
Initially, in Phase 1 of the project, 28 cameras were installed covering Karachi Corridor I; from Karsaz to Karachi S.I.T.E. Area, and 26 Cameras to cover Karachi Corridor II; from Drigh Road to Nagan Bridge. Soon after the successful completion of Phase 1, 98 more cameras were installed in the following areas;
Route from Nishter Park to Tower
Saddar route to cover Sea Breeze Plaza – Preedy Street – Tibet Center
910 cameras were added in the second phase of deployment to cover commercial downtown areas including Old City, Parts of Shaheed-e-millat Road, Tipu Sultan Road, Tariq Road, and its vicinities, and industrial hubs of Karachi encompassing S.I.T.E. and K.A.T.I.
Karachi's Command and Control Centre is truly a state-of-the-art solution that was completely done by GCS utilizing its in-house.GCS not only pulled off a miraculous recovery in the security operations of the city, it also made sure that the solution was capable of storing the recordings 24/7/365. Digital Video Archiving facility was also provided along with a lifetime backup of critical information and incidents. GCS did not rely on any third party interference at all as all aspects of network and operations were controlled by GCS.
Some salient features of command and control center are: